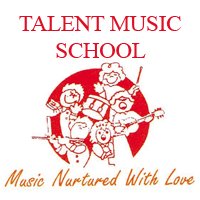 Our music school, which is located in the East of Singapore, was established in 1984. With our team of qualified, experienced and talented music teachers, we are able to deliver a school of aspiring talents. Talent Music School has been providing music education for students of all age groups from 4 to 60 years old through the years. We prepare students for both graded music theory and practical examination conducted by The Associated Board of The Royal Schools of Music, London College of Music And Trinity College Of Music which are recognized international music examination and are valued by teachers and institutions all over the world.
Right here at Talent Music School, we provide opportunities for each student to:
* develop an appreciation for music
* increase knowledge of basic elements of music
* improve concentration, visualization and coordination skills
* have fun with music
We also provide an in-house platform for our students to perform on. These mini student recitals not only provide social interaction among students but also help them to build up their self- confidence in all aspects of life.
Talent Music Pte Ltd
Block 7 Eunos Crescent #02-2659
Singapore 400007
Tel: +65 67428772
Fax: +65 67428774
Email: info@talentmusic.com.sg